New England Championship Wrestling
Heavyweight Champion: Todo Loco
Television Champion: Chris Escobar
World Women's Wrestling Champion: Vanity Vixsen
Tag Team Champions: The Heavy Hitters
2016 Iron 8 Champion: Todo Loco
2016 Iron Maiden Champion: Alexxis Nevaeh
Next Event: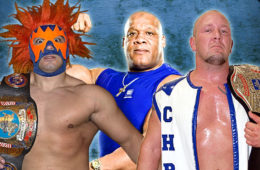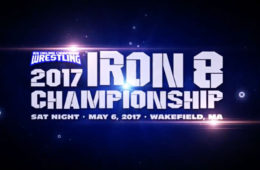 Sheldon Goldberg's legendary promotion is going strong.  NECW is on a one show per month cycle and The Professor goes to most of them.  Shows have moved from the Everett Rec. Center in Everett, MA to the Americal Civic Center in Wakefield, MA.
You'll see some of the big stars here: "Masshole Mike McCarthy", Dan Terry, Todo Loco, Sonya Strong, Jack Maverick, Tim Lennox, Beau Douglas, Mistress Belmont, Alexxis Nevaeh, The Heavy Hitters, Vanity Vixsen, Chris Escobar, The Kool People, and many international names.
The promos featuring Kevin Castro and Mike McCarthy are theatre superb.  Tony Ulysses does his promos as "only Mr. Fabulous can".  You have to see this.
Al Basler interviews the legendary "Mr. Fabulous", now known as "Mr. Tony Ulysses".
Images by: NECW